Austin's most notable festival, SXSW, kicks off on March 10th, and with it comes another year of indie films, documentaries, short films and headliners to get excited about watching.
We scoured SXSW's enormous list of movies and schedules, along with a countless supply of press releases and red carpet invitations to find 10 films that gets us excited.  Each film, at least on the surface, looks intriguing enough to spend nearly two hours to watch.  While there's plenty of films to anticipate seeing, we've sorted through the vast lineup to pick at least 10 movies that caught our attention.
In this modern love story set against the Austin, Texas music scene, two entangled couples — struggling songwriters Faye and BV, and music mogul Cook and the waitress whom he ensnares — chase success through a rock 'n' roll landscape of seduction and betrayal. Cast: Rooney Mara, Ryan Gosling, Michael Fassbender, Natalie Portman, Cate Blanchett.
A talented, young getaway driver (Ansel Elgort) relies on the beat of his personal soundtrack to be the best in the game. When he meets the girl of his dreams (Lily James), Baby sees a chance to ditch his criminal life and make a clean getaway. But after being coerced into working for a crime boss (Kevin Spacey), he must face the music when a doomed heist threatens his life, love and freedom.
Narrative Spotlight | Oscar® winner Charlize Theron explodes into summer in Atomic Blonde, a breakneck action-thriller that follows MI6's most lethal assassin through a ticking time bomb of a city simmering with revolution and double-crossing hives of traitors. Cast: Charlize Theron, James McAvoy, John Goodman, Til Schweiger, Eddie Marsan, Sofia Boutella and Toby Jones.
Narrative Spotlight SXSW Headliner | Life is a terrifying sci-fi thriller about a team of scientists aboard the International Space Station whose mission of discovery turns to one of primal fear when they find a rapidly evolving life form that caused extinction on Mars, and now threatens the crew and all life on Earth.
Narrative Feature SXSW Headliner | Set in Boston in 1978, a meeting in a deserted warehouse between two gangs turns into a shootout and a game of survival. Everyone's got a gun, and absolutely no one is in control. I have a feeling this film is packed with a bunch of witty one-liners, flamboyant characters and a lot of fantastic gunplay.
Narrative Spotlight | This Is Your Death is an unsettling look at reality T.V. where a disturbing hit game show has its contestants ending their lives for the public's enjoyment. It captures the sad truths about the world's desire to be famous. Cast: Josh Duhamel, Famke Janssen, Giancarlo Esposito, Sarah Wayne Callies, Caitlin Fitzgerald, James Franco.
Narrative Feature SXSW Headliner | Anne Hathaway stars as Gloria, an out-of-work party girl who gets kick out of her apartment by her boyfriend, and is forced to leave her life in New York and move back to her hometown. When news reports surface that a giant creature is destroying Seoul, South Korea, Gloria gradually comes to the realization that she is somehow connected to the phenomenon and has a colossal effect on the fate of the world.

Narrative Spotlight Feature | This is a true story about the making of "The Room" – the cult classic described as the "Citizen Kane of bad movies." "The Disaster Artist," directed by and starring James Franco, is a buddy comedy about two outsiders chasing a dream. When the world rejects them, they decide to make their own movie – and it's a movie so wonderfully awful due to its unintentional hilarious moments, meandering plots and terrible acting.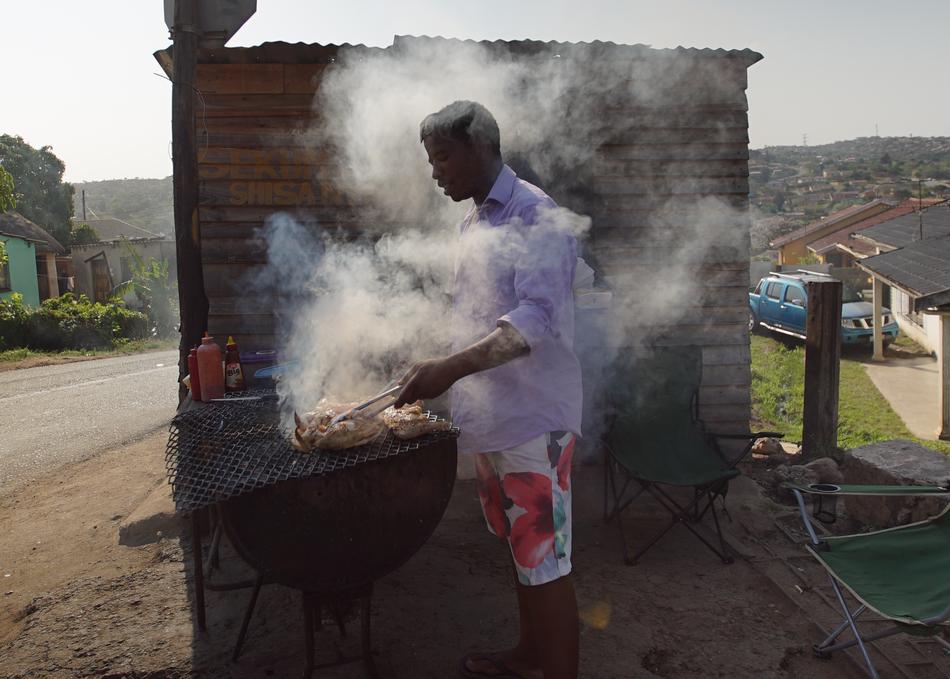 Documentary Spotlight | Directed by Australian native Matthew Salleh, Barbecue is more than about grilling a piece of meat. It's about the great ritual religiously shared and told by friends and family around the world as a way to bring people together.  "Barbecue" is a film about meat and fire told in epic detail with a journey through 12 countries.  You may not want to arrive with an appetite because I'm fairly certain this film is designed to make you hungry while appreciating the fellowship that barbecue offers us all.

Documentary Spotlight | Bill Nye is retiring his kid show act in a bid to become more like his late professor, astronomer Carl Sagan. Sagan dreamed of launching a spacecraft that could revolutionize interplanetary exploration. Bill sets out to accomplish Sagan's mission, but he is pulled away when he is challenged by evolution and climate change contrarians to defend the scientific consensus.