The 2014 Southwest Film Conference and Conference showcased 115 films out of 2,215 feature-length film submissions over the course of nine days from March 7-15. Among the chosen few were the highly anticipated "Veronica Mars" movie starring Kristen Bell, Jason Bateman's directorial debut, and 10,000 KM (Long Distance). "Fort Tilden" won the grand jury prize in the narrative competition and "The Great Invisible" won the grand jury prize in the documentary side.
Chef
Chef Carl Casper (Jon Favreau) suddenly quits his job at a prominent Los Angeles restaurant after refusing to compromise his creative integrity for its controlling owner (Dustin Hoffman), he is left to figure out what's next. Finding himself in Miami, he teams up with his ex-wife (Sofia Vergara), his friend (John Leguizamo) and his son to launch a food truck. Taking to the road, Chef Carl goes back to his roots to reignite his passion for the kitchen — and zest for life and love.
Directed By: Jon Favreau
Written By: Jon Favreau
Produced By:  Jon Favreau, Sergei Bespalov
Starring: Jon Favreau, Sofia Vergara, John Leguizamo, Scarlett Johansson, Dustin Hoffman, Oliver Platt, Bobby Cannavale, Amy Sedaris, Emjay Anthony, Robert Downey, Jr.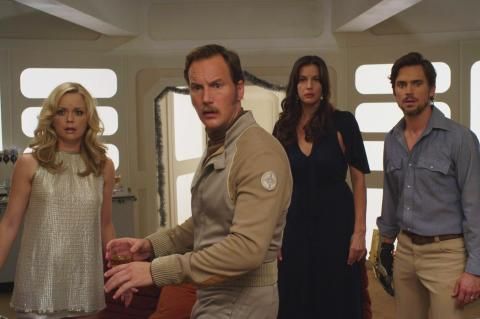 Space Station 73
"Space Station 76" is a comedic drama about a group of people (and several robots) living on a space station in a 1970's-version of the future. When a new Assistant Captain arrives, she inadvertently ignites tensions among the crew, prompting them to confront their darkest secrets. Barely contained lust, jealousy, and anger all bubble to the surface, becoming just as dangerous as the asteroid that's heading right for them.
Directed by: Jack Plotnick
Written by: Jack Plotnick, Jennifer Cox, Sam Pancake, Kali Rocha, Michael Stoyanov
Produced by: Edward Parks, p.g.a., Rachel Ward, p.g.a., Dan Burks, Joel Michaely, Katherine Ann McGregor
Executive Producers: Niraj Bhatia, Frank Mele
Starring: Patrick Wilson, Liv Tyler, Matt Bomer, Marisa Coughlan, Kylie Rogers, Kali Rocha, Jerry O'Connell, Keir Dullea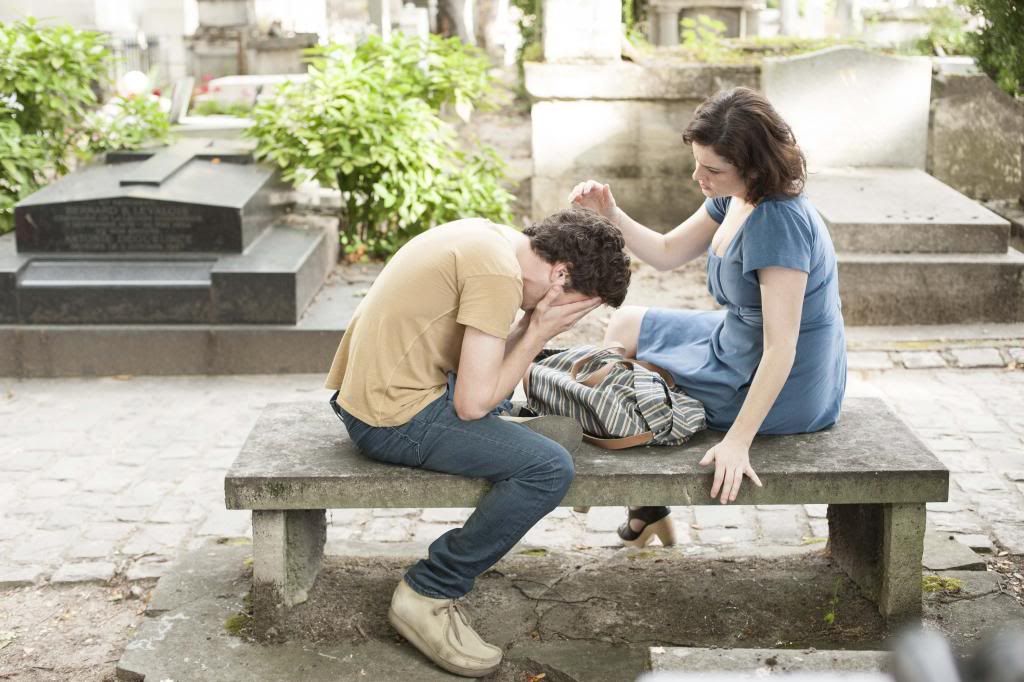 We'll Never Have Paris
How does someone epically screw up the perfect relationship with the love of their life right before attempting to propose to her? Based on a true story, unfortunately, the hyper-neurotic Quinn Berman has a quarter-life crisis when his coworker, Kelsey, a tall, hot blonde, who once modeled for a Mervyn's catalog, confesses her love for him, all just moments before he plans to propose to his girlfriend, Devon.
This is a film for all the people who don't have the story of the "perfect proposal." We'll Never Have Paris is a clumsy and at once human account of screwing up on a transcontinental level in a noble effort to win back "the one".
Directed By: Jocelyn Towne, Simon Helberg
Written By: Simon Helberg
Produced By: Katie Mustard, Robert Odgen Barnum
Starring: Simon Helberg, Maggie Grace, Melanie Lynskey, Alfred Molina, Zachary Quinto, Jason Ritter
Veronica Mars
On the eve of graduating law school, Veronica Mars has put Neptune and her amateur sleuthing days behind her. While interviewing at high-end New York law firms, Veronica Mars gets a call from her ex-boyfriend Logan who has been accused of murder. Veronica heads back to Neptune just to help Logan find an attorney, but when things don't seem right with how Logan's case is perceived and handled, Veronica finds herself being pulled back into a life she thought she had left behind.
Directed By: Rob Thomas
Written By: Rob Thomas, Diane Ruggiero
Produced By:  Rob Thomas, Dan Etheridge, Danielle Stokdyk
Starring: Kristen Bell, Jason Dohring, Krysten Ritter, Ryan Hansen, Enrico Colantoni, Chris Lowell